Brokerage Services - If you are looking to buy or sell your home or property check to see how we can help you with our discounted services. We have over 35 years of experience.
Sagamore Pond - 31 lot subdivision in Violet Township, Fairfield County east of Saylor Road on the north side of Stemen Road. These large lots (up to 1+ acres) will have all utilities and will be thoughtfully deed restricted to protect property values. Many cul de sac and pond lots. Side load garages will be required. Design your own home for construction by a BIA Builder Member. Pre-construction prices start in the $90's
Auld Ridge- Located in Licking County, south of Granville this community will feature 54 home sites on 163+/- acres, with 24.5 +/- acres of common area open space. Auld Ridge will offer the ultimate in privacy, a boulevard entrance passing a tranquil pond, traffic rotaries, and home sites ranging from 2.2 to 4.4 +/- acres. PHASE II NOW AVAILABLE WITH GREAT WOODED WALKOUT LOTS AVAILABLE!!!
Wolf Creek- In conjunction with the Ohio Outdoor Experience LLC located in northwest Coshocton County. A private trout fishing Club located in Coshocton County which also offers biking, bird watching, cabin rentals, fly fishing, hiking, hunting and limited spin fishing.
Notable Completed Projects:
Timber Creek- A spectacular 100-acre site featuring 60 acres of woods, 65' of topography, and over 4,000' of frontage on the Lobdell Creek. Just southeast of Johnstown. Homesites from $44,600. Lot sizes from 2.8 to 7.7 acres. Northridge and Johnstown schools. 30 minutes from downtown. Sold out!
Clear Creek Crossing- The ultimate in privacy. A gated community of 14 wooded homesites overlooking the Blacklick Creek. Lots from $119,900. Lot sizes 1.0 to 1.6 acres. Gahanna schools. All utilities. Sold out!
The Wright Farm- Another beautiful site just south of Johnstown, with great views across the Raccoon Creek valley. Features include: walk out basements, 14 acre private park along the banks of the creek, 25 minutes from downtown. Homesites from $47,000. Lot sizes from 3.0 to 7.5 acres. Johnstown schools. Sold Out!
Bennington Highland- Located in Licking County 7 miles northeast of Johnstown on Rt. 62. Many wooded lots, nice views. Lots range in size from 1.6 to 3.2 acres. Homesites from $37,000. Northridge Schools. 35 minutes from downtown. Sold out!
The Border Place- We are currently offering lots for sale in Phase 1 of this 318-lot community located in Pataskala, Ohio. Licking Heights Schools. All Utilities. Sold Out! For homesite information please contact Maronda Homes.
Jefferson Country Club- Located in Jefferson Township. Franklin County, Ohio. Previously owned and developed by principals of Dehlendorf & Company and others. The Dehlendorf Family are Founding Members.
KyleMore- A 40 lot development located in Pataskala. Licking Heights schools. From $33,900. Sold Out!
Muirfield Village- Located in Dublin, Ohio. Muirfield Limited. The general partner of Muirfield Limited was owned (in part) by the founder of Dehlendorf & Company.
Wedgewoood Country Club- Located in Liberty Township, Delaware County, Ohio. All Lots and all memberships sold out. The Dehlendorf Family are Founding Members.
Dehlendorf & Company

Email

Looking to buy or sell a home in Central Ohio? We represent both Buyers and Sellers. With our experience in development and new home construction, not to mention, hundreds if not thousands of Real Estate "sales". We have the expertise you need.
We are not some huge impersonal real estate office with outrageous overhead. We are a family owned business that can provide you better quality and service while listing your home at a much lower commission which translates into more money in your pocket. Most people think that paying the listing Broker a 3% or 4% commission to sell their house is the cost of doing business with a Broker/Realtor. We can do better! We can list properties for a little as 1.5%.
If you are looking for a home or a lot we can provide you up to date market information on a daily basis via email to let you know when the property you've always dreamed of hits the market. Our vast new home construction, development and negotiating experience can give you an edge that is unparalleled by other Realtors. We do not have other jobs and deal in real estate "on the side". Real Estate is all we do. Let our experience payoff for you!
My name is Matt Dehlendorf, I have been an active licensed Realtor for more than 12 years and a builder and developer with over 100 Sales I bring the experience you desire to your real estate needs. I'm a Gahanna resident who specializes in eastside properties. I've represented both Buyers and Sellers in Blacklick, Gahanna, Johnstown, Pataskala, Hebron, Pickerington etc. Feel free to contact me via email or at (614) 554-4659.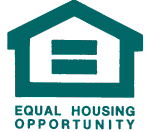 Dehlendorf & Company